WILLIAM SHAKESP & GLOBE LB (Library Binding)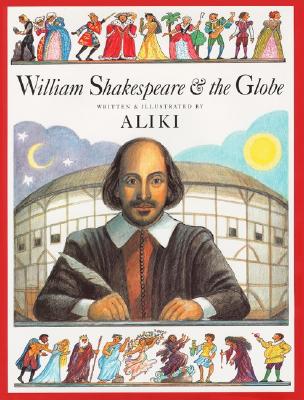 $18.89
Email or call for price.
Description
---
From Hamlet to Romeo and Juliet to A Midsummer Night's Dream, Shakespeare's celebrated works have touched people around the world.
Aliki combines literature, history, biography, archaeology, and architecture in this richly detailed and meticulously researched introduction to Shakespeare's world-his life in Elizabethan times, the theater world, and the Globe, for which he wrote his plays. Then she brings history full circle to the present-day reconstruction of the Globe theater.
Aliki has created an animated tableau for Shakespeare lovers of all ages to savor!
William Shakespeare was perhaps the greatest English playwright ever. Take a tour of Shakespeare's life and times, through the crowded streets of sixteenth-century London to the boisterous Globe theater and other playhouses where his work flourished.
Then follow Shakespeare's legacy to the present day and to the Globe's glorious reopening and its 400th anniversary. Learn, step-by-step, how the theater was reconstructed using the same methods builders used to construct the original Globe.
With Aliki's characteristically thorough and animated words and pictures, this beautifully crafted book provides a rich introduction to Shakespeare and his world. Sprinkled with quotations from Shakespeare's plays, it is richly enhanced by a map of Elizabethan London, a glossary of historical dates, a chronology of Shakespeare's works, a section of colloquial expressions, and a list of relevant sites to visit
2000 Notable Children's Books (ALA), Notable Children's Trade Books in the Field of Social Studies 2000, National Council for SS & Child. Book Council , NCTE List of Notable Children's Books in Lang. Arts 00, Horn Book Fanfare 2000 and Teacher's Choices for 2000 (IRA)
01-02 Young Hoosier Book Award Masterlist (Gr 4-6), 00-01 Utah Book Award (Informational Books), and 00-01 Texas Bluebonnet Award Masterlist