The Changing Moral Focus of Newborn Screening: An Ethical Analysis (Paperback)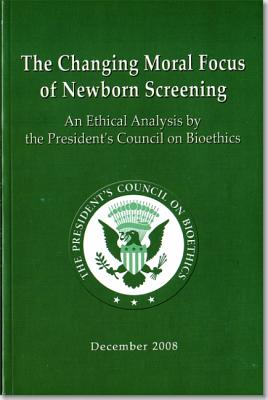 Description
---

NOTE: NO FURTHER DISCOUNT FOR THIS PRODUCT. Significantly reduced price. Overstock List Price.

Provides the background information every parent needs in order to understand the issues and to make informed choices about genetic screening. Describes how the change in policy to include screening for untreatable as well as treatable diseases came about. Provides basic information about the techniques of screening, the practical and ethical choices parents must face, and the public policies behind those choices.

American citizens, medical teams, including physicians, emergency response teams, nurse practitioners, emergency room staff, and others may be interested in this resource.