Face Off (Paperback)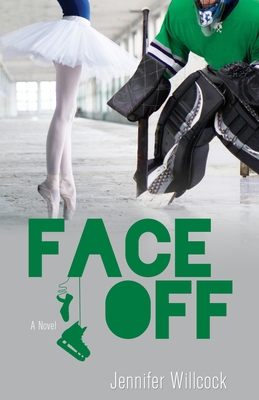 $18.99

Usually Ships in 1-5 Days
Description
---
"Jennifer Willcock perfectly laces fierce and flawed characters into a story of self-worth, love, and reflections on the world of competitive athletics."

-Tara K. Ross, author of Fade to White and cohost of The Hope Prose Podcast
She's an elite ballerina. He's an NHL prospect. After years of hard work, their dreams are within reach. Both want to win. Both feel they still have much to prove.
Is dance a sport? Tristan Kelly doesn't think so, but Shelby Wright is determined to prove him wrong.
Sparks fly as Shelby and Tristan face off at an elite sports camp. Skills are tested, scores are ruined or raised, and tempers flare as they canoe, ball handle, and run obstacle courses, in a series of athletic challenges.
Electricity crackles between them, but romance is out of the question-they have dreams to chase. Distractions are not an option. One summer could raise their game or ruin everything.
Jennifer Willcock is a writer and speaker, and she's thrilled that her English degree is finally being put to good use. Jennifer spent some of her best hours at the dance barre. She lives in Ontario, Canada with her husband, two sons, and their pet dwarf rabbit, Whiskers. Visit Jennifer on Instagram @jenniferwillcock and www.jenniferwillcock.com.