Audubon Sweet Songbirds Mini Wall Calendar 2020 (Calendar)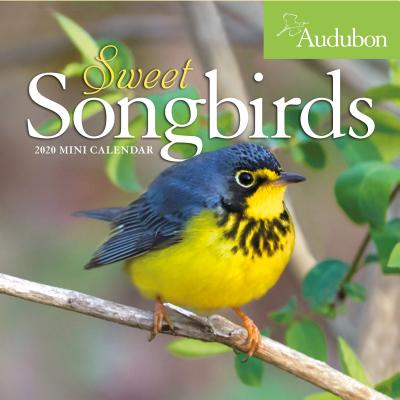 Description
---
A songbird sighting every day!

Celebrate the chirpers and melody-makers that brighten spring mornings with their sonorous calls, their eye-catching plumage, their contagious cheer. Sweet Songbirds Mini Calendar features backyard birds in gorgeous full color: A Painted Bunting, known for its high-pitched musical notes, is a vision of primary colors perched on a berry-speckled branch. A sunset-hued Summer Tanager, whose call is thought to be even sweeter than a robin's, lands on a sun-dappled pine tree. From the avian experts at Audubon, these gorgeous close-up sightings are accompanied by captions providing common and scientific names, as well as information on habitats, range, and voice. This mini calendar format, at 7" x 7," is perfect for cubicle or kitchen. Printed on FSC-certified paper.
About the Author
---
Audubon's mission is to conserve and restore natural ecosystems, focusing on birds, other wildlife, and their habitats for the benefit of humanity and the earth's biological diversity.

Audubon's network of community-based nature centers and chapters, scientific and educational programs, and advocacy on behalf of areas sustaining important bird populations, engage millions of people of all ages and backgrounds in positive conservation experiences.