Beneath the Spanish (Paperback)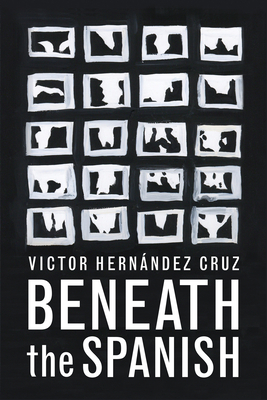 $16.95

Usually Ships in 1-5 Days
Description
---
Praise for Victor Hern ndez Cruz:
Bilingual since childhood, Mr. Cruz writes poems about his native Puerto Rico and elsewhere which often speak to us with a forked tongue, sometimes in a highly literate Spanglish. . . . He's a funny, hard-edged poet, declining always into mother wit and pathos. --The New York Times Book Review
A fluent sensualist and rhythmic stylist. --The Washington Post
Like a salsa band leader coaxing and challenging dancers to more and more complex steps, Cruz dares readers with dizzying polyrhythms, polymetric stanzas, backstepping word structures and a sense of improvisation. --Publishers Weekly
Beneath the Spanish tracks the way that languages intersect and inform each other, and how language and music shapes experience. Moving across landscapes from Puerto Rico to Manhattan to Morocco, these poems are one man's history and a song that begs to be performed.
From Ay Bendito, Que Vaina:
Cuneiform tablet inside,
The maracas pencil orality
of remembered places,
the night stars,
the hammock, yucayeques
like beehives, a river crab
came to my feet to talk
with its mouth legs,
trembling like castanets.

Victor Hern ndez Cruz is the author of several collections of poetry including, most recently, The Mountain in the Sea and In the Shadow of Al-Andalus. Featured in Bill Moyers's Language of Life series, Cruz's collection, Maraca, was a finalist for the Lenore Marshall and Griffin Poetry Prizes. He divides his time between Morocco and his native Puerto Rico.