Fidelis: A Memoir (Hardcover)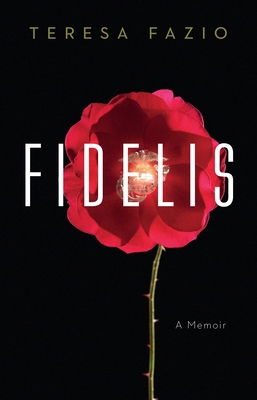 $28.95

Usually Ships in 1-5 Days
Description
---
In 1998 Teresa Fazio signed up for the Marine Corps' ROTC program to pay her way through MIT. After the United States was attacked on September 11, 2001, leading to the War on Terror, she graduated with a physics degree into a very different world, owing the Marines four years of active duty. At twenty-three years old and five foot one, Fazio was the youngest and smallest officer in her battalion; the combined effect of her short hair, glasses, and baggy camo was less Hurt Locker than Harry Potter Goes to War. She cut an incongruous figure commanding more experienced troops in an active war zone, where vulnerability was not only taboo but potentially lethal.

In this coming-of-age story set in the early days of Operation Iraqi Freedom, Fazio struggles with her past, her sense of authority, and her womanhood. Anger stifles her fear and uncertainty. A forbidden affair placates her need for love and security. But emptiness, guilt, and nightmares plague Fazio through her deployment—and follow her back home.
 
About the Author
---
Teresa Fazio was a Marine Corps communications officer for four years, deploying once to Iraq. Her writing has been published in the New York Times, Rolling Stone, Foreign Policy, and The Nation as well as in the anthologies Retire the Colors: Veterans and Civilians on Iraq and Afghanistan, The Road Ahead: Fiction from the Forever War, and It's My Country Too: Women's Military Stories from the American Revolution to Afghanistan (Potomac Books, 2017). Fazio holds a BS in physics from MIT, a PhD in materials science from Columbia University, and an MFA from the Bennington Writing Seminars.
Praise For…
---
"In lyrical and brilliant prose, Fidelis offers a war story you have not read before."—Kate Hendricks Thomas and Maggie Shields, Journal of Veterans Studies

"Compelling for the conflict it depicts between honor and love, Fazio's book offers a deeply personal perspective on gender issues in the male-dominated world of the Marine Corps. A candid and insightful memoir."—Kirkus Reviews

"A startlingly frank discussion of both a combat deployment and the fallout from an affair, Teresa Fazio's Fidelis is an incisive, fascinating, and thankfully unromantic account of love and war."—Phil Klay, author of Redeployment, winner of the National Book Award

"This powerful, haunting story by a former Marine officer deployed to Iraq is about being a woman in a traditionally male world, about war and peace and love and death, and about the heat of the desert and the coldness of loss. This is a heart-racing read, full of surprises, with a knock-out message."—Susan Cheever, author of Drinking in America and Home Before Dark

"Fidelis is an achingly good book about love, war, and return—that rarest of memoirs that manages to be both true to the experience and genuine art at the same time. Teresa Fazio establishes herself as a first-rate writer with this accomplishment. Know her name and this courageous, fierce story too."—Matt Gallagher, author of Empire City and Youngblood

"Teresa Fazio's candid and compelling memoir of family trauma and war sheds new light on the nature of moral injury. Fidelis explores the deeply human need to be connected to others and loved unconditionally, in war and at home. An essential read for those seeking to understand the challenges and questions young women face while serving in the armed forces."—Jerri Bell, coeditor of It's My Country Too: Women's Military Stories from the American Revolution to Afghanistan

"Fidelis is a tender, intimate coming-of-age story from a wonderful writer. Teresa Fazio perfectly re-creates the fumbling anxiety of early adulthood, masterfully capturing how the pressures of the Marine Corps honor code, Catholic tenets, and childhood memories combined to complicate her growth into womanhood. For anyone seeking to understand who serves in today's military, this is a must-read book."—Kayla Williams, author of Plenty of Time When We Get Home: Love and Recovery in the Aftermath of War

"Fidelis is a young Marine's tense, heartfelt story of her life before, during, and after her deployment to Iraq."—Carol Booton, Foreword Reviews