As You Were (Paperback)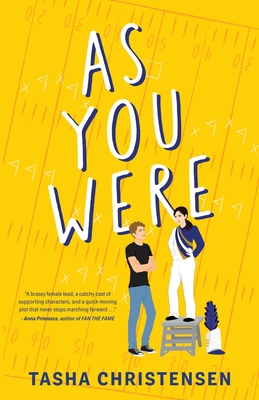 $11.99

Usually Ships in 1-5 Days
Description
---
Seventeen-year-old Hannah is head drum major in her school's marching band, and she treats that role with the gravity it deserves. A task that's often difficult, seeing as the group is underfunded, the principal has it out for them, and the freshmen keep pouring random liquids into their trombones.
When a contest between after-school groups is announced, Hannah's determined to win the ten thousand dollar prize to save her beloved band. There's only one problem: her main competition comes in a charming, freckled package named Eli Marshall, the star of the theater program . . . a.k.a. the guy she just broke up with.
When things quickly get personal, Hannah must face the music: Has she been doing leadership-and relationships-all wrong?