Dance with the Night (Paperback)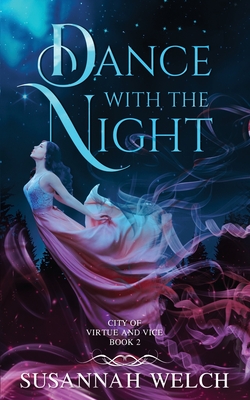 $15.99

Usually Ships in 1-5 Days
Description
---
Deep inside the secret city, a young woman must hide the magic within.
Ylena never felt so alive as when she danced in the Pageant beside Wilder. Until he betrayed her by walking away as the rest of the cast fought for their lives. Now she must perform with him again to appease the dangerous Wardens.
She is angry at Wilder for keeping secrets, but she has a secret of her own: she possesses all the magical Gifts. And the Wardens and High Priests will kill her if they find out.
She must endure rehearsals with Wilder, sneak out to rendezvous with Priest Caed, and discover the Wardens' secret before the shocking performance begins.
Prepare to be swept into a world of beautiful magic, shocking twists, and breathless fairy tale romance. This coming of age, cozy fantasy explores grief and mental health without losing its whimsical, heart-warming spirit. Inside you will find a sweet, slow-burn romance with a swoon-worthy couple, and a happily-ever-after at the end of the trilogy.
Dance with the Night is Book 2 in the City of Virtue and Vice trilogy. Readers interested in a series filled with strong heroines, fantasy worlds, elemental magic, and sweet romance should begin with Dance with the Wind before reading Dance with the Night.