Napoleon, the Art of War & Power: Deluxe Slip-Case Edition (Hardcover)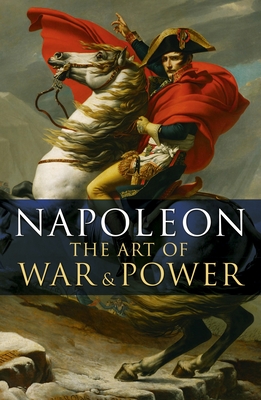 Description
---
Napoleon Bonaparte's ascent to power was meteoric. Ever the outsider and regarded by many as an upstart, his extraordinary determination, courage, and tactical skill saw him rise from ordinary beginnings to become the greatest military commander of his age. A brigadier general by the age of 24, crowned Emperor of France by age 35, he had conquered most of the countries of Europe by the time he was 45.
This beautifully illustrated, silk-bound edition of Napoleon's maxims for conduct on the battlefield gives a fascinating insight into his knowledge, intuition, and resourcefulness. His ideas have shaped the opinion of generations of military strategists, politicians, and business entrepreneurs, and are still relevant today. The translation, by British army officer Colonel George D'Aguilar, contains notes exploring the background to Napoleon's theories of war and the leaders who inspired him.
About the Author
---
Napoleon Bonaparte (1769-1821) was the French Emperor between 1804 and 1814 and conquered most of Europe before his eventual defeat at Waterloo. Rising from his modest background on Corsica to seize the opportunities presented by the French Revolution, he became the personification of Republican France and the most notorious man of the era.