Native American Mythology: The Role of Nature, Animals, and Soul Regarding Human Being (Hardcover)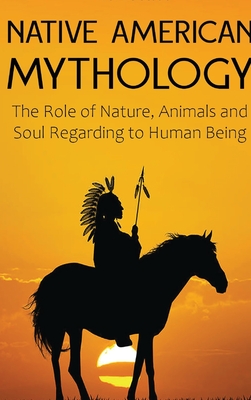 Description
---
For the Native American, nature and ecology represent and include what are often the most important elements of an aboriginal lifestyle. Fundamentally, the earth is the creator, a spiritual being containing a multitude of natural deities. In this way the land is the source of all sustenance - a powerful source of stories and tribal history, and also a definer of identity, both tribal and individual, whilst also providing physical sustenance. To these ends the term 'nature' in itself is virtually superfluous in a description of the Native American approach to the land.
This book explores Native American mythologies to view the relationships between humans and animals.
Traditional Native Americans view animals as elder brothers who embody the knowledge sets necessary for survival on this earth. This vantage point facilitates openness within the human to learn from the animals. Animals play the roles of tutelary spirits, helpers, guides, and at times shapeshift from Holy Person to animal or back again. This emphasizes not only the fluidity between the worlds of spirit and matter but also highlights animals as oriented towards being helpful to humanity in a wide variety of ways. The details of respect, as expressed through language and ritual, preserve the relationship between the community, the animals, and the natural landscape.
Animals push human beings into interiority. The spirits choose a person, and then utilize animals to communicate and transmit spiritual understandings and abilities. It is then up to the individual to bring this vision to usefulness on Earth.