Ibs: 365 Tips for Living Well (Paperback)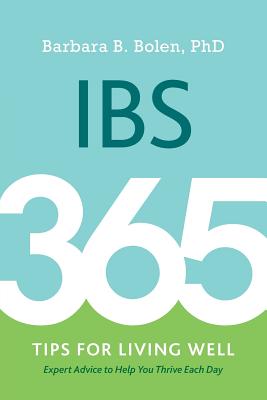 $16.95
Usually Ships in 1-5 Days
Description
---
Filled with practical tips and support to help you deal with the stress and lifestyle changes that come with living with IBS each day, IBS: 365 Tips for Living Well will show you how to:
Find ways to treat your IBS effectively and avoid flare-ups, including prescription and over-the-counter medications, and complementary and alternative therapies
Relieve stomach pain, gas, bloating, diarrhea, and constipation
Know which foods and beverages to eat and drink--and which ones to avoid
Begin a low-FODMAP diet to ease painful symptoms and improve digestion
Feel confident at work, school, parties, and the gym and in all of your everyday activities
Prevent IBS from compromising your personal relationships
Tip #366 - If you have IBS, read this book Empathetic, accessible, engaging advice is broken down into simple, practical daily tips. The easy to read format neatly contains a wealth of medical research and encompasses a broad scope of IBS management approaches. Even lifelong IBS sufferers will find helpful news and ideas, and feel they have a friend in Dr. Bolen.;
--HEATHER VAN VOROUS, author of Eating for IBS and First Year: IBS, CEO of Heather's Tummy Care, and founder of HelpForIBS.com
This book is as easy as 1-2-3 to read and identify tips that will provide both an understanding of your IBS symptoms and possible treatment options. It's a book that I am excited to recommend to newly diagnosed and existing IBS patients
--JEFFREY D. ROBERTS, MSEd, BSc, founder of the IBS Self Help and Support Group.