Sanitizer and Homemade Soap: The Best Guide to Sanitizer Recipes and Homemade Soap for a Healthier and Safer Lifestyle (Paperback)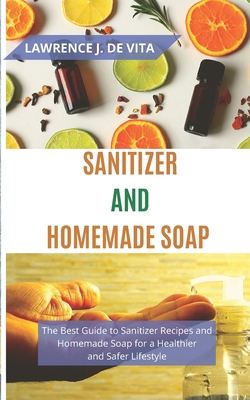 Description
---
Don't you find expensive hand sanitizers in stores anymore? You can prepare sanitizers and soaps directly at home
Our hands are easily susceptible to germs and bacteria because we use them to do anything. We also use our hands to eat or simply touch our mouth and this can transfer germs and bacteria into our body and internal organs. It is not possible to wash your hands always of the day. Most of us are always on the move. We need a comfortable and safe way to keep our hands clean and healthy and that's why we have hand sanitizers.
This guide contains simple and quick recipes for homemade hand sanitizers that describe some easily available ingredients that will help you make the best hand sanitizer for your skin type.
Not only that, but in this guide, you will find some recipes to prepare soaps to use at home.
Don't spend excessive amounts of money on overpriced hand sanitizers.
Don't fret when the next stock of hand sanitizers will come in.
Grab this book and get started with your homemade hand sanitizer recipes today.Protect yourself and your loved ones with proper hand washing hygiene.
Scroll up and click Buy Now button