Day Trading For Beginners: The Best Swing and Day Investing Strategies on How to Make Money and Maximize Your Profit in the Market, Becoming an I (Paperback)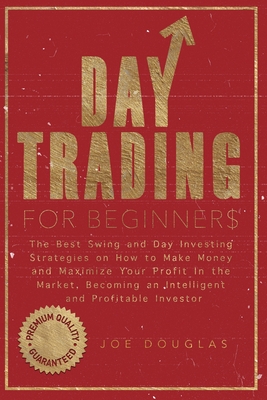 $18.90

Usually Ships in 1-5 Days
Description
---
Why trade options instead of the stock itself? As we will learn later in this book, options can be used in a variety of ways to take advantage and profit from the inherent rise and fall of the markets. Options offer an array of robust trading strategies utilizing put and call options in abundant trade scenarios.
The book is aimed at both novices and seasoned traders alike. Novices can use the book as a stepping stone to advanced techniques, while seasoned traders can use the book as a reference to understand the advanced trading techniques and strategies
In the professional jargon of traders, a swing is the amount of time during which the position to buy or sell a volatile stock remains open. Common sense suggests that holders of long-term positions have the highest chances to succeed in this since it is they who lose the least amount of money on the costs associated with trade: on various commissions and spreads.

This book will focus on the following:
Step Guide on How to Make Money with Options
The Risk of Not Investing
How to Maximize Profits
Investors Do's and Don'ts
How Day Trading Works?
Different Day Trading Strategies
Differences and Similarities Between Day Trading and Swing Trading
How Swing Trading Works
How to Start Swing Trading?
What are Financial Leverages?
Trader Psychology
...And More
In this book, we hope to demystify options trading completely. We are going to explain what options are and how they work in plain English. We'll explain how options are priced and reveal the top trading strategies used by professional investors so that you can use them for trading successfully. These strategies will help you learn to minimize risk and increase the probabilities of success.
Ready to get started? Click buy now.